Messe Frankfurt is the world's largest trade fair, congress and event organiser with its own exhibition grounds. Our product portfolio varies widely. Diversity also shapes our corporate culture, characterising both our activities and the people in our group. Become part of our global team and find out what makes Messe Frankfurt so special.
Our corporate culture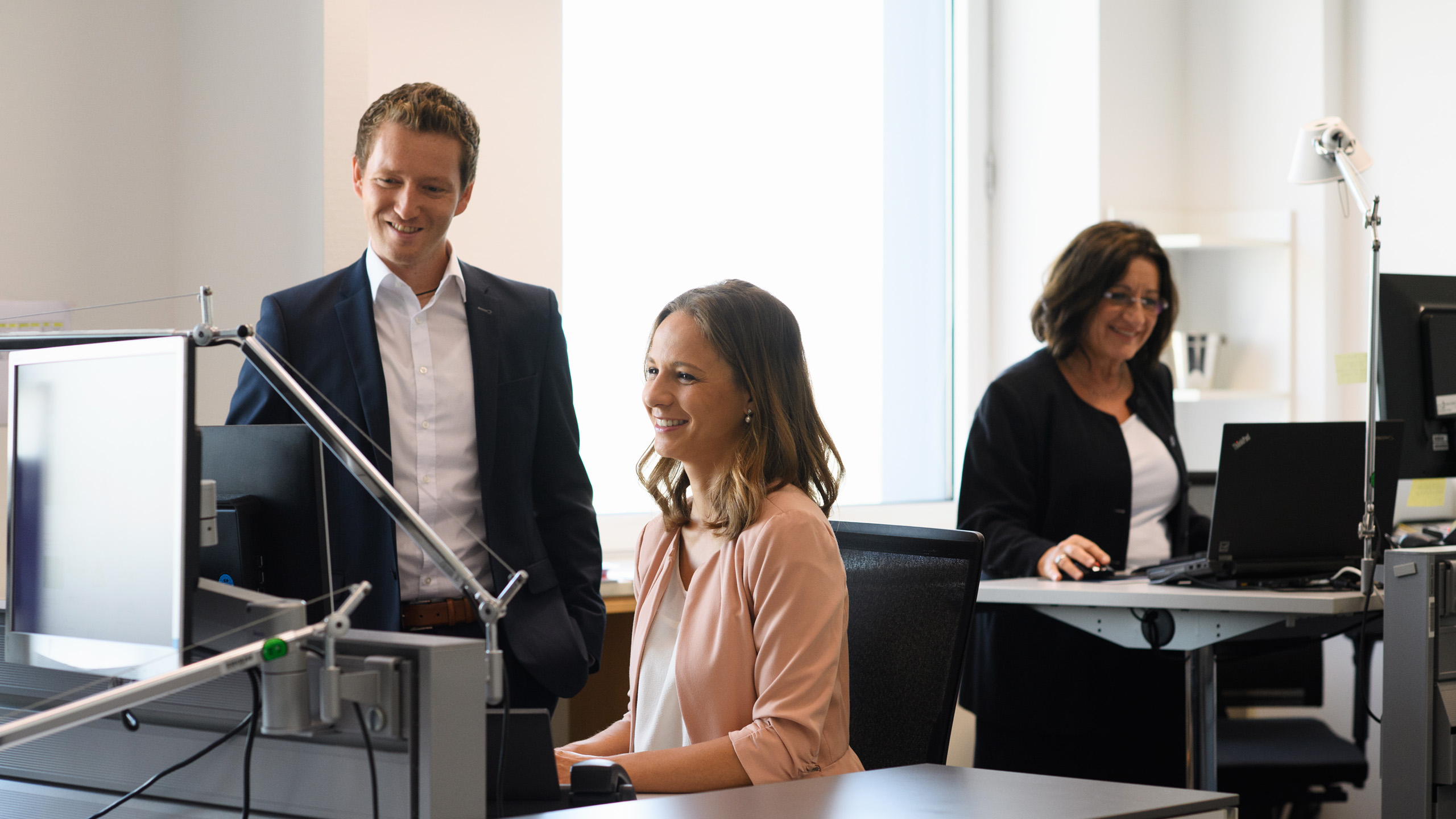 Economic, ecological and social aspects are the cornerstones of our business practices. And business success is always the result of a strong community. What our approximately 2,500 employees all have in common is a sure feel for people and interaction. A passion with which we have served the communication and trading needs of markets for around 800 years – in Frankfurt and worldwide. We all have a common aim: to create events of the highest quality and maximum added value for our customers and with our customers.
Our international component manifests itself clearly at our events and in the Messe Frankfurt Group. At our Frankfurt headquarters, our workforce is made up of people from over 20 different countries. Our employees come from five different continents.
Trade fairs hold a mirror up to economic conditions. As organisers, we are constantly active in a challenging environment together with our sectors. This makes our profession extremely exciting and our job profiles agreeably varied. Teamwork is the key to a perfect trade fair. Just like cogs in a mechanical timepiece, the various technical services and departments interact with one another in perfect time and in perfect coordination. The trade fair teams for the individual events work closely together with specialists in technology, IT, transport, logistics, stand construction and marketing.
The increasing need for digitisation also calls for a high degree of expertise, be it in meeting the software and hardware requirements in our company or further developing our customer products.
A wide range of benefits

Because we want our employees to remain with us for the long term, we provide them with excellent working conditions. This includes facilitating a healthy balance between working and family life, part-time work models, home office options, secure jobs, flexible working times, paid overtime and childcare facilities in urgent cases. Messe Frankfurt has enjoyed a low employee turnover rate for years, indicating that people are happy working here. Those joining can expect a company pension scheme and a health management plan.
Our company sport groups offer all employees a wide range of sporting activities, from running and football sessions to ski trips and yoga.
Located in the centre of Frankfurt, we are easy to reach with public transport. Employees also receive a travel allowance or a parking space on our exhibition grounds. What is more, there are two company canteens offering a choice of six meals every day.
Employee development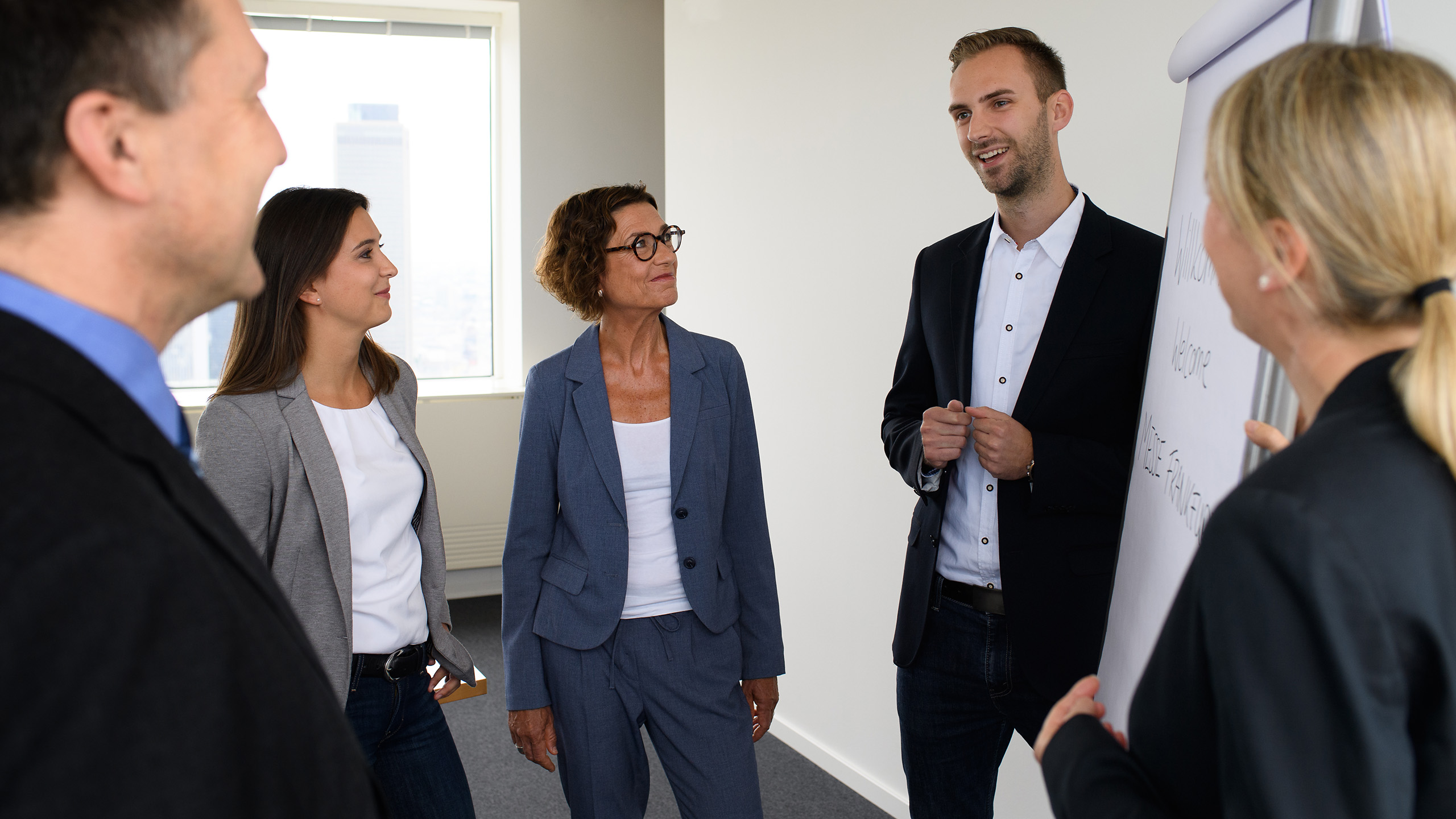 We set great store by providing individual training and further education for our employees. Transparency and efficiency are important components in our in-service training. New colleagues in the company are assigned mentors to show them the ropes. 
Innovation, flexibility and enthusiasm are all key success factors in our everyday working life. No matter where you start out at Messe Frankfurt, you can be sure of exciting projects and interesting challenges.
We look forward to seeing you.
Did you know?
Messe Frankfurt – top employer: According to an independent analysis conducted by German news magazine FOCUS, Messe Frankfurt once again ranks among Germany's best employers. Together with business network Xing and employer rating platform Kununu, FOCUS recorded 70,000 ratings in 22 sectors on the subject of jobs, management style, working atmosphere and promotion opportunities.